written by: Mamawayne 
Beauty is an obsession that every woman would willingly pay any price to achieve. As such, women are always trying out varying beauty products in an effort to enhance their beauty. Considering the wide array of beauty products flooding the markets in the modern day, it is particularly important to know which brands you can rely upon to get the desired results. 
Take eyelashes for instance, even though they represent one of the most neglected parts of the face, for most women, having long and thick eyelashes is a dream that cannot be easily substituted. In fact, a majority of women tend to be self-conscious about thin eyelashes with most of them dreaming of thick and long eyelashes and willing to pay any price to achieve this. It is no wonder that most women rely on eyelash products such as the moodstruck 3D fiber lashes made by Younique to enhance their look. 
Younique is a cosmetic company that sells varying beauty and cosmetic products online. The company was founded in September 2012 by Melaine Huscroft and Derek Maxfield, two siblings, a brother and a sister with a vision to empower and validate women across the world. Their eyelashes are designed to provide an added volume, thickness and natural looking length to your eye lashes. The company provides eyelash products that are able to enhance the volume and length of the eyelashes primarily as a result of a hypoallergenic proprietary formula that is pending two international patents. This hypoallergenic formula replenishes weary lashes to give you a new fresh and natural look.
There is a wide array of the company's products available in the markets ideal to give you the perfect look as far as the eye lashes are concerned. For instance, their 3D fiber lashes combine natural fibers and transplanting gel to help enhance the thickness and volume of your eyelashes. In addition, 3D fiber lashes are resistant to water, thus holding up for long, but they can also be easily washed off with a facial cleaner and warm water at the end of the day. With such a product, your eyelashes will transform into your desired thickness and volume without too much of an effort.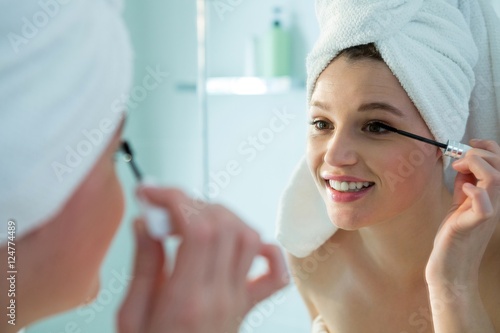 If you have always desired to have eyelashes with incredible volume and thickness, these eyelashes will certainly be a great addition to your cosmetics. Some of the natural fibers ingredients contained in the  3D fiber lashes include; Squalane, Rayon, Carbon Black CI77266, Tocopheryl acetate, tetrahexyldecyl Ascorbate, Ubiquinone, Caprylic capric Triglyceride, ubiquinone and iris Pallida leaf cell extract.
Transplanting Gel Ingredients available in the 3D fiber lashes include; stearic acid, Copernicia Cerifera wax, dimethicone, sodium dehydroacetate, ehtylhexylglycerin, sodium dehydroacetate, iron oxides, butylene glycol, water, acrylate copolymer, Copernicia cerifera and polyvinylalcohol.
Younique's eyelash products are aimed at uplifting, empowering and building self-esteem in women across the globe by providing them with high-quality products that bring out both their inner and outer beauty. Their development involves a scientific process that ensures adequate research is conducted to see to it that the products are made up of high-quality ingredients that enrich and nurture the skin. This ensures that the products are efficacious and safe to use on virtually all types of skin. Check out the younique mascara reviews